Adam "Loop" Bahriz is a Pro CS:GO disabled streamer, who often was bullied and trolled for who he was. All he wanted was to receive the same treatment as other players.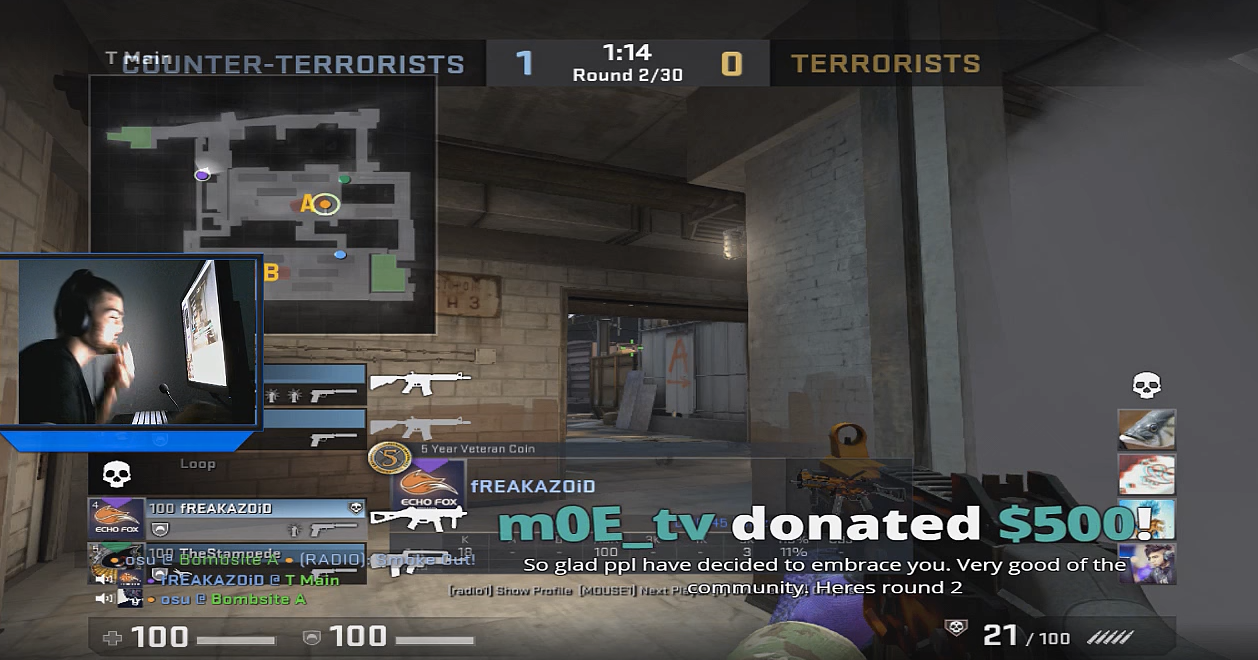 From the stream, you can see "Loop" doing his roles and duties within a CS:GO match on de_cache. When he started to make calls during a match, the bullies hiding behind their keyboards decided to voice there opinion. They did not like the sound of Loop's voice. Despite the treatment he had received, Loop apologised saying "Sorry" he will not talk on the mic but was then shortly voted to be kicked off for "no comms". You can see this all pan out below in the stream.
Shortly after the backlash, the community came to his support and, as a sign of just how much support there was, Loop was offered a Pro Streamer contract with Team EnVyUs
Hey @FDN_Loop, we want to offer you a contract to stream and represent our team. Let's do this.

— Team EnVyUs (@TeamEnVyUs) 18 April 2017
The team members who reportedly bullied Loop have since sent their apologies to the ESEA Forum, and have acknowledged their fault with one member saying, "after I checked his Twitch I realised he was for real. I apologise but it was an honest misunderstanding."
You now catch up with Loop on his stream and on Twitter.
Reddit AMA on r/CSGO tomorrow at 1 P.M PST! (8 P.M UTC)
Ask me anything, about my disease, CS, life, sports, ESEA situation, etc!

— Adam Bahriz (@AB_LOOP) 19 April 2017
Loop's experience has shown us that the gaming community is an inclusive one and that there's a willingness to right unintentional wrongs. As gamers, let's continue being competitive and passionate in our online matches whether CS:GO or any other game. But let's also remember to continue being supportive and understanding of each other.